Vitamin D3 (vegan), 1000 IU 100 softgels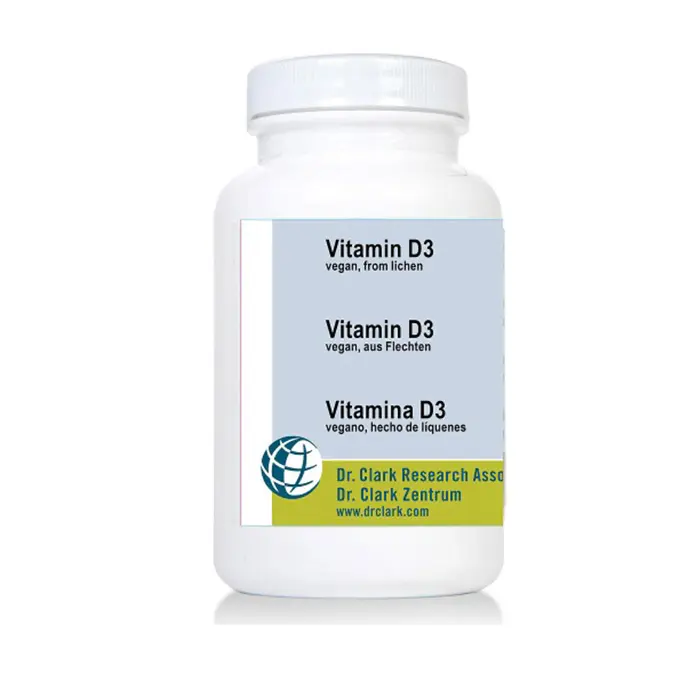 Vitamin D3 (vegan), 1000 IU 100 softgels
Vitamin D is a fat soluble vitamin, the importance of which cannot be over-stressed. Unlike other vitamins, it is a hormone. The skin will make Vitamin D when exposed to the sun, but sun screen with a high SPF will prevent it from doing so. Studies show that about half of the population is deficient in Vitamin D.
Vitamin D is generally known for its importance in calcium metabolism: absorption of calcium, blood calcium levels, and healthy teeth and bones. It has countless other effects, however, including muscle function, immunity, and cell division.
Our vitamin D3 product is made from the currently only vegan source of vitamin D3: Irish lichen. Other vitamin D3 products are either not truly vegan (made from sheep's wool, for example), or are made from vegan vitamin D2, which is less effective.
Ingredients
Ingredients: Sunflower seed oil, capsule shell (non-GMO modified corn starch, vegetable glycerine, carrageenan, sorbitol, purified water), MCT oil, cholecalciferol (vitamin D3).
Dosage
Adults and children 12 or more years of age: 1 capsule daily or as directed.