GLUCOZYME, 90mg 90 capsules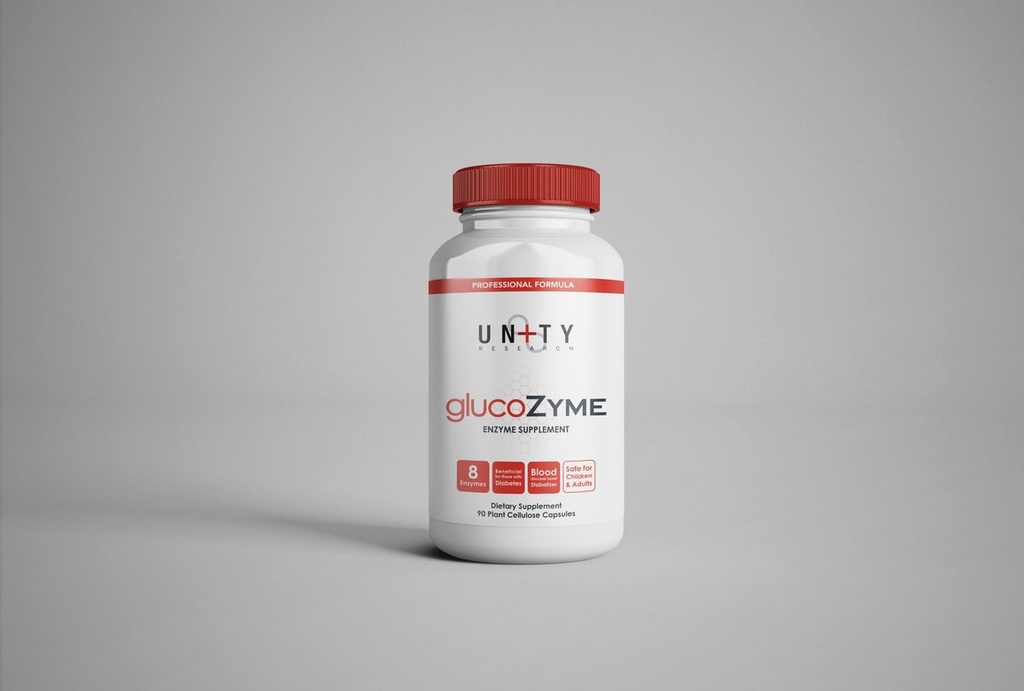 GLUCOZYME, 90mg 90 capsules
glucoZyme is specifically designed to aid in the digestion of foods, with an emphasis on carbohydrates, starches, and sugars. Four of the enzymes aid in the processing of sugars to maintain glucose and insulin levels, while alleviating the risk of bloating and gas.
glucoZyme contains a proprietary blend of cinnamon which has been shown to be effective in stabilizing blood glucose levels.
Ingredients
Protease, amylase, lipase, cellulase, lactase, sucrase, maltase, cinnamon bark powder, chromium picolinate, hypromellose (capsule).
Dosage
1 capsule with each meal or as recommended. Safe for diabetics.